Happy Gift Guide Day!  Each Sunday, leading up to Christmas, I'm going to be adding a new gift guide to the blog and my Weekly Newsletter!  First up is the Men's Gift Guide!  Well, technically, it's two men's gift guides.  First, I'm rounding up some fun ideas ALL from Amazon and then, secondly, I'm re-sharing the top gift ideas for men that were suggested by readers.
AMAZON GIFT GUIDE FOR MEN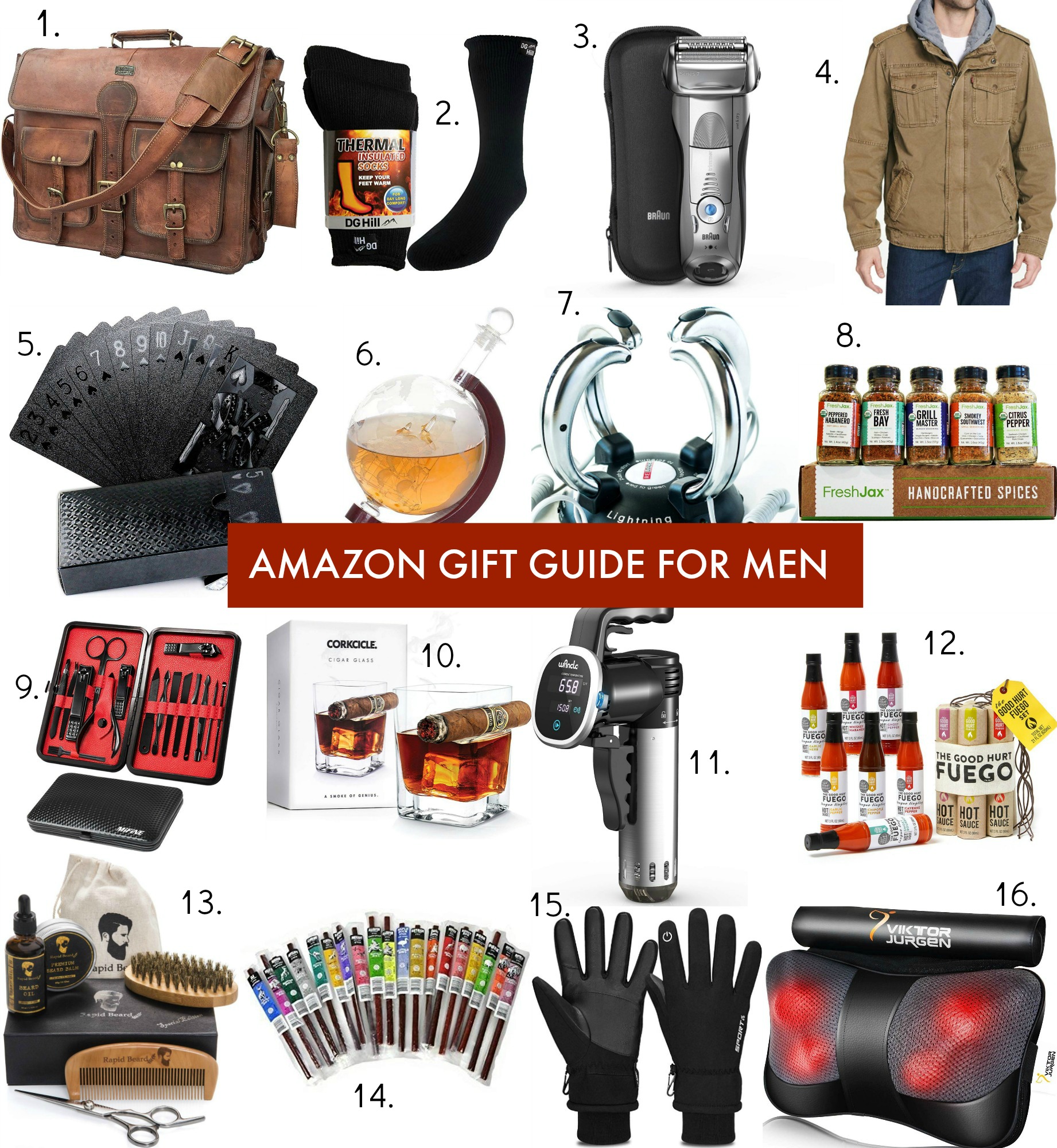 AMAZON GIFT IDEAS
See a FULL list of Men's Gifts on Amazon HERE.
READER SUGGESTED MEN'S GIFTS:
I asked my community on Instagram to share their gift ideas for men, either what the men in their life have asked for and/or things they have given them in the past that they absolutely loved.  Let me tell you, you ladies did not disappoint!  You submitted so many fantastic gift ideas for men!  We rounded up 50 of the most common and most unique gifts that you all suggested.
NOTE:  These items are in no particular order.  I've provided direct links to as many as possible, but I wasn't able to find exact links for everything.   If needed, just save this to your favorites and refer to it later.
50 Gift Ideas For The Men In Your Life!
A lot of you also suggested experiences as gifts…hunting trips, etc.
I hope this list was helpful; I really tried include a little something for every guy!